6 Reasons to Buy a Used Electric Vehicle in Atlanta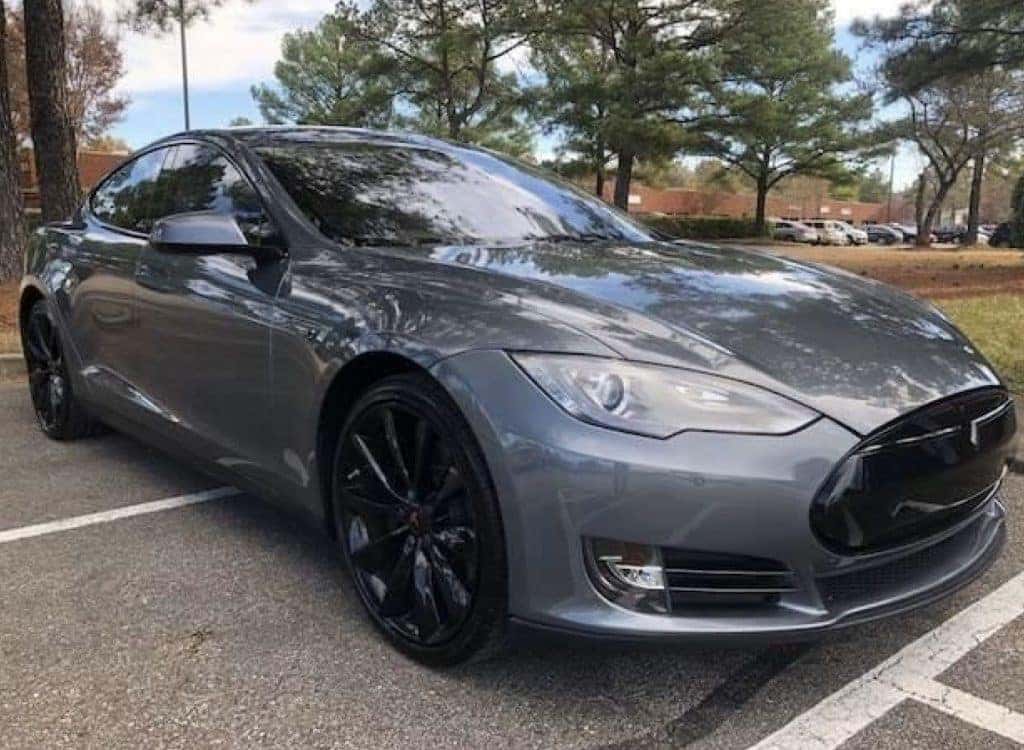 Electric Cars Run Up to 200 Miles on One Charge
Even the modestly priced electric vehicles can run for up to 200 miles before ever needing a charge. Some electric vehicles even run for up to 300 miles. Don't be fooled by the misconceptions that tell you otherwise. Come let our Mall of Georgia MINI EV experts show you our great used electric vehicle inventory and tell you the great distances they can get you.
Electric Vehicles Tax Credit is Great
Aside from two models (Tesla and Chevrolet Bolt), all other electric vehicles are eligible to receive a Federal tax credit of up to $7,500 dollars. On top of this, most states also grant residents buying an electric vehicle rebates and tax credits on their purchase.
EV Cost Less to Run
Electric Vehicles can be charged overnight while at home, meaning you never have to stop at a gas station and pay for gas again. You could save an incredible amount of money each year from this factor alone. Cost varies depending on how much you're being charged for electricity, where you live, and which time of day you're charging your electric vehicle. Taking this into consideration, charging your car at night could possibly cost less if rates from your electricity provider are cheaper during these hours. Altogether, even if you didn't charge your car during nighttime hours, you'd still be saving money and time by not stopping for gas.
Electric Vehicles are Low Maintenance
Electric Vehicle owners don't require vehicle maintenance on a regular basis for things like oil changes, cooling system flushes, and air filter, spark plug or drive belt replacements. Since electric vehicles don't have a gasoline engine, they avoid the nearly two-dozen mechanical components that would normally require maintenance; saving you money and time.
Used Electric Vehicle Availability
As Electric Vehicle sales increase, so do the number of pre-owned electric vehicles available, like the Used Electric Vehicles at Mall of Georgia MINI. Where pricing was once an issue, increased production and sales have led to increases in availability. You can now purchase a used electric vehicle for a modest and affordable price. Making it very ideal for the average consumer.
Electric Vehicle Charging Stations Are Everywhere
If you're worried about driving over 200 miles in a single day and potentially needing a charge at some point, don't! There are way more charging stations than you think… seriously! If you don't believe me, PlugShare maps out local charging stations in your area. Check it out, to see all the charging stations available to you! Also, most of the charging stations are enabled with Level 3 DC Fast Charging, making it capable to charge your electric vehicle nearly 80% in half an hour.
There are plenty of other great reasons to buy a new or used electric vehicle, like electric vehicles' contribution to a cleaner environment and better public health. The point is, it's time to get on board and join the movement. We have plenty of used electric vehicles for our Atlanta and Buford customers to choose from here at Mall of Georgia MINI. Call or come by and let our knowledgable sales team help you discover the greatness of owning an electric vehicle. Test drive one of our used electric vehicles at 3751 Buford Dr. NE, home of the used EV dealership with the best selection available in Atlanta!