Top 5 Reasons to Own a MINI Hardtop 4 Door
As your number one MINI dealer in Georgia, Mall of Georgia MINI has an extensive lineup of new MINI Cooper 4 Door Hardtop models. Whether you're in the market for a MINI Classic, Signature, or Iconic model, we have the perfect selection of MINI Hardtop 4 Door sedans for you to choose from. Interested shoppers in Atlanta and Buford need look no further, owning a MINI has never been so rewarding.
Twinpower Turbo Engine
MINI's Powertrain engine is clearly the most impressive addition to the 4 Door Hardtop sedan family. The MINI Cooper, Cooper S, and John Cooper Works Hardtop models are powered with a Twinpower Turbo Engine along with 1.5-Liter, inline 3-cylinder direct-injection to highlight these award-winning precision cars. At Mall of Georgia MINI, we have a variety of Turbocharged MINI models for you to choose from.

More Space for MINI Adventures
The MINI 4 Door Hardtop allows you to enjoy the feel of an exceptional MINI while providing more space than ever before. The 4 Door models provide legroom for back-seat passengers while the sideways engine creates space in the cockpit. Front and rear wheels are pushed all the way to the corners creating even more comfort.
Disk-Shaped Touchscreen Navigation
If technology is what catches your eye when shopping for a new 4 Door MINI, the stunning appeal of MINI's ring-shaped touchscreen navigation is sure to impress. Designed to make driving easier, bringing the driver real-time traffic updates and quick access to driver profiles and preferences. Its widescreen allows for increased visibility and hassle-free data entry. The MINI Iconic model comes equipped with the latest technological advances to keep you connected on every mile!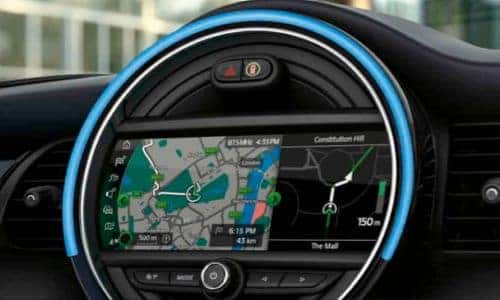 Impressive Exterior Upgrades
Alongside the performance and added bonus features of a MINI 4 Door Hardtop, its exterior has also evolved with style and grace. LED taillights offer a distinguished new look resembling the heritage of a European sports sedan. MINI door projections make entering and exiting your 4 Door MINI a unique experience. Besides the efficiency of the MINI4 Door model, you can choose multiple coloring options for your body, roof, and mirrors in your new MINI.
Exciting and Sophisticated Interior
It isn't only what we see on the outside that allows the MINI 4 Door Hardtop to shine. Choose the upholstery of your liking whether it be MINI's Premium stitched Chesterfield Leather or Carbon Black Leather. The 5-seat MINI Cooper is perfect for maneuvering in and out of traffic in the city and handling tight turns like a pro.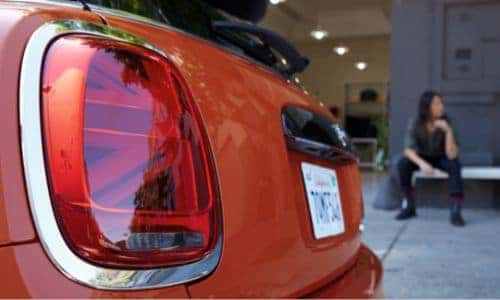 At Mall of Georgia MINI near Atlanta, we offer a wide variety of specs, trims, and colors on all MINI 4 Door Hardtop models. If you're curious about buying or leasing a MINI 4 Door Hardtop, stop by our dealership in Buford and schedule a test drive with our expert sales team. Contact our finance department to get your car-buying journey started and find the comfort and thrill of a MINI 4 Door Hardtop today!